How to Choose the Right Drupal Support Provider
Image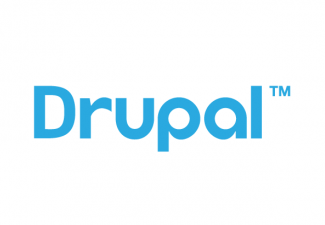 We have found that organizations and individuals select a Drupal support vendor using a wide variety of rational (and sometimes emotional) criteria. I believe all of these different reasons are important, but it is critical to establish for yourself how each quality is weighted with regard to how a good Drupal support vendor can better serve you.
In-house Team
For organizations with their own IT staff, bringing Drupal support in house can be a viable option. Very commonly, the support and enhancement of a new Drupal site is added to all of the other duties that are keeping the support team 100% busy.
We have frequently been called (back) in to support Drupal websites when the IT staff doesn't have the time to learn Drupal, to investigate the reported issues, or to actually design and implement changes.
Original Developer
This can be a very viable option if the developer is structured to provide support. Drupal shops that are organized around development projects often have difficulty dropping their longer-term tasks to immediately address urgent support issues.
During a more complex project, development organizations often shield their developers from phone calls to allow for uninterrupted working time. This flies in the face of support service levels.
Cost
It can be difficult to evaluate vendors based upon cost alone. One organization's hourly rate might be lower, but a task could easily take much longer.
Especially in support, excellent communication skills are critical. Monarch Digital has assumed support and enhancement responsibilities for a number of websites that had previously been supported by non-English speaking overseas outsourcing companies. In several cases, it was obvious that the developer misunderstood the requirements and programmed something completely different than what the site owner needed.
Just like a handyman who doesn't like to do plumbing, some Drupal shops will provide exceptionally high bids on support. If the client accepts the bid, they will do support even though they don't like to.
Geographic 
I've known many website owners who prefer to do business with someone local as an additional accountability, trust and reliability factor. This can be valid. However, keep in mind that online conferencing and good vendor communications can even trump a local vendor who is not as responsive as you need.
Industry Experience 
Personally, I feel that industry experience is more important during initial website development than in the support phase. When you are supporting existing functionality, you're already working inside the structure created during development. As the Drupal support vendor gets more experience with your website and moves from support to enhancement and beyond, industry experience pales compared to project-specific familiarity.
References 
Good references are always valuable. However, be sure to ask questions specifically about support issues: response times, quickly understanding new, complex issues, feedback and communications, etc.
Communications, Trust and Service 
In everything listed above, website owners are really trying to gauge how well they can communicate their issues, and trust that the vendor will address the issue promptly and correctly.
Drupal shops that do support well are extremely customer-focused. They answer the phone. They will drop everything to address an emergency. They have the experience to (gently) direct you away from remedies that will hurt you in the future.
* * *
At Monarch, we strive to serve our clients with the highest levels of professionalism and to deliver exceptional value. You will be hard-pressed to find another agency that will work as hard to earn your trust and your business!