Monarch Digital Recognized on Clutch
Image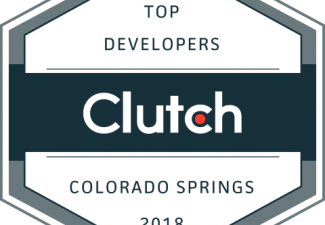 Colorado Springs is not just known for its beautiful outdoor scene. It houses innovative marketing and technology companies that span different industries and niches. Monarch Digital is proud to call Colorado Springs our home and happy to say that we've helped businesses and organizations both in the area and all over the country with their development needs.
While we are gurus when it comes to Drupal development, our services also include technical support, web design, consulting and general web development. To make sure we deliver the products our clients are looking for, we look to Clutch to collect review from the businesses we serve.
Clutch is a Washington DC business service ratings and reviews website that ranks web development companies based on their market presence, clients and other factors. The most important aspect of their ranking system is the reviews the company has collected on Clutch's platform. They take time to talk with clients so their platform can provide detailed reviews.
Monarch Digital has only recently joined Clutch's platform, but with the stellar reviews we've collected, we managed to get listed on their recent Colorado Springs Press Release announcing the top technology service companies in the area. Our first reviewer, the website administrator of a large electronic sensor company had some really amazing things to say about the work we did for him and his company's website. He said,
"I like Monarch's ability to dive into problems to find solutions and produce something in a timely manner."
Another reviewer of Monarch Digital was really happy with how we delivered the exact website she wanted. She said,
"They helped us work through many challenges and set the platform up exactly how we wanted."
With only three reviews on our Clutch profile, we already reign leader on the Colorado Springs Web Developers listing. We plan to continue with our review collection on the platform so that we can remain a leader in the area and keep a pulse on our satisfied clients.
If you're interested in working with us, or just have a quick question about Drupal Development, we encourage you to reach out! You can also take a look at our Clutch profile so you can see what it's like to get development help from a friendly and responsive development team.