What Are the Different Types of Drupal Support?
Image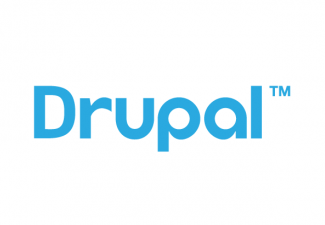 Especially in the Drupal world, there are Drupal shops that only do new development. They do not support what they have built. They move on to the next development project. They do development well and, for whatever reason, they call a site "done" and move on.
I don't have a problem with this, sometimes that is the business model that works best for a particular agency. But, is a website ever really "done"? As organizations grow and change, their websites must do so as well, and every software platform has updates and security issues that need to be addressed.
 
Every website owner progresses through different stages of needs in supporting their website, and each stage requires a specific approach or particular services.
Emergency Drupal Support
My website is down! What happened? Who can fix this thing? Who built it?
We regularly get calls like this to jump in, put out the fires, and get the site up and running like before. Like an emergency room doctor, we often find many other issues that either contributed to the problem or that will pop up as another issue in the near future.
Sometimes, we continue to be medics, being called in when the patient is near death. Other times, we move on to the next stage.
Regular Drupal Maintenance
Like the chores on your weekly to-do list at home, there are those issues on your website that you have been trying to ignore. If you avert your eyes, perhaps they will go away. That ugly red security updates box. That page that never displayed correctly.

Like in our case study, you might trust the Drupal vendor who revived your website during an emergency. This can be the first step in trusting someone to provide ongoing support.

Once those initial annoyances are addressed, you start to allow yourself to see a number of other tasks that you now realize can be addressed.
General Enhancements 
Now, you're starting to look past the current website functionality to new features that you've always needed. Your support vendor has had to learn your website and enough of your business to fix and support it. The same folks now have the experience to extend the functionality as well.

If the enhancement is more comprehensive, you might manage this differently than the smaller support tasks. We'll talk more about this later.
Strategic Evaluation
Having built up a working relationship with your Drupal vendor, you might partner with them to identify new opportunities that are of strategic importance to your organization. In many cases, you, as the site manager, must explain business challenges and turn to the vendor for technology alternatives.
* * *
Whatever your Drupal support needs are, it is critical that you identify a vendor or contractor that can handle those needs gracefully. When managing your organization or growing your business, the technical concerns of your website are probably the last thing you should be worried about.