What To Expect When Evaluating Drupal Support Vendors?
Image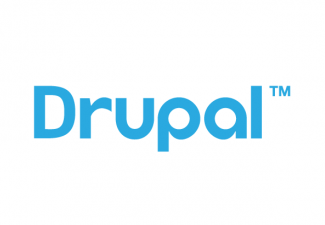 It can be helpful for organizations looking for professional Drupal support to get a glimpse of how different vendors operate. In this article we share how a real company actually evaluated various Drupal developers to support and enhance a set of Drupal websites.
Monarch is often approached to provide support, complete, enhance or upgrade existing Drupal sites. The new client has this ghost of their previous developer overhanging our relationship. Sometimes, it was an overseas relationship that didn't work, a developer who lost interest, a customer who wanted everything for nothing, all kinds of stories. Sometimes it was the developer's "fault", sometimes it was on the shoulder's of the client, and sometimes, there is plenty of blame to go around. During our early conversations, I must admit that I am evaluating whether Monarch can make this relationship work.
Real World Drupal Support Comparison
Recently, we were selected to provide some extensive support and development for a set of Drupal websites. Interestingly, the client publicized their evaluation of the Drupal vendors that they considered. I hope that by sharing this it will aid you in evaluating potential vendors, and consequently you will better understand where Monarch fits in the overall marketplace, and the value we provide for Drupal website support.
Here are the support alternatives for a project that we estimated at 180 hours at maximum:
Company A says that they focus on large scale projects. They estimated that this project would cost $110,000 to $140,000. This was way beyond the client's budget.
Company B fit the client's requirements, but they require a monthly support agreement over a year. Too much commitment over too long of a time period.
Company C met the client requirements, but one of their references was extremely negative about their experience working with Company C. (Why would you give a bad reference to a prospect?)
Company D could never communicate with the client successfully. The client felt that Company D insisted on having the client pay for services they didn't want.
Company E implied that they could not provide the client with the flexibility needed due to their small size. In addition, Company E expressed concerns at the bureaucratic nature of the client.
Company F interviewed well, but never submitted a proposal.
Three other companies were approached through their web site, but they never responded.
What are the key takeaways here?
For the potential client:
There are a wide variety of Drupal shops out there: big/small, exclusive/responsive, good/poor communicators, bureaucratic/flexible, hungry/doesn't need the business, expensive/value, etc.
Finding a match for your organization and your project is paramount. Ever think about listing these less analytic factors that would be a match for you?
What didn't work with your last developer? Be truthful. As a client organization, if some of the blame is yours, what can you do to improve this time around?
Beyond this project, do you need a longer term relationship? Are you looking to work with the same folks? What kind of turnover does the Drupal shop have? How many folks work at the shop?
The Monarch Digital Experience
If you've learned anything about our company or had a chance to chat with us, you'll be able to discern that we, at Monarch Digital, pride ourselves in our communication standards, access to our developers, technical expertise and value. Although our hourly rate is often much lower than many of our competitors, I often find that potential clients pass over us in favor of inexpensive individual developers or overseas companies.
Several weeks ago, I had a potential client email me that they went with another company because they had a lower hourly rate. Just last week, this client called us in a panic to recover the Drupal site that was completely down. I don't know why the selected developer couldn't address this, but you fill in the blanks.
The Bottom Line
It's essential to shop around for a Drupal website development vendor, and to ensure that you work with a provider that meets your needs and requirements. We certainly hope that you pick Monarch Digital, but it is more important to us that you find a company that you can collaborate with effectively.